We monitor the condition of your home while you're away with routinely scheduled interior and exterior inspections. Our goal is to give you the peace of mind that your home will be in the condition you left it when you return to your piece of paradise!
Every home is not the same, and each Homeowner may have different concerns. Our basic plan was created from personal experience, research, and feedback from Homeowners. The inspections focus on the most common potential issues that will arise in a home left unattended. We will work with you to customize a plan tailored to your specific needs.
We'll provide you a detailed report after each inspection, so you know the condition of the property. The report includes pictures, and any potential issues or concerns brought to your attention with a recommended action. I would like to include a link here for a sample report if possible.
Basic services included in every plan:
Exterior inspection:
Walk perimeter for general security, signs of vandalism or trespassing
Look for obvious signs of any potential issues with exterior walls, siding, solar panels, of and gutters that can be seen from the ground level
Check for visual pest infestations
Check hose connections for leaks
Run water on outdoor wet bar, sinks, showers and look for signs of leaks or salt air deterioration.
Check landscape and look for water or storm damage issues.
Check irrigation timer has power and no visible leaks in irrigation
Remove trash and literature left on the lanai
Collect mail from street mailbox and process as directed
Interior inspection:
Check doors/windows are locked, and the security system is operating
Confirm no tripped breakers in the electrical panel
Check for obvious signs of water leaks and under sinks and around toilets
Visual check for leaks or stains around windows and ceilings
Check for obvious signs of water leaks and under sinks and around toilets
Operate all faucets and flush toilets
Check refrigerators and freezers are functioning properly
Run dishwasher, disposer, washer/dryer
Verify accuracy of temperature and humidity settings and that A/C is functional
Test smoke/fire and CO2 detectors
Turn on lights and ceiling fans throughout the house
Bulbs on timer lights are checked to ensure they are not burned out
Look for leaks around the water heater and filtration systems
Look for visual evidence of insect or pest infestation
Walk-through of the garage for any obvious concerns with vehicles or items
Operate garage door opener
Remove garbage mistakenly left by the homeowner
Big Island PMC is not a licensed inspector. We are looking for signs of any obvious issues or concerns with your property from a visual perspective.
Additional services available:
Weather in Hawaii is typically consistent, but there may be times of unusual weather that may cause concerns of your property. We will check for any obvious visual damage to the exterior/interior of your home and landscaping and email you a report.
Includes the same services of the basic plan for an unscheduled visit due to a storm or earthquake.
Automobile and golf cart check
Put trash bins out for scheduled pick up and return afterwars
Big Island PMC is not a licensed inspector and only looking for obvious damage to your property that may have resulted form a storm or earthquake. We can assist with our coordination services if you hire a licensed inspector to check for structural damage.
The post-storm rate is an additional charge for inspecting your property and not included in your regularly scheduled pricing schedule.
Consulting Services
⦁ Coordination and supervision of deliveries or work performed while you're away. A progress report and photos of any work being completed will be emailed to you.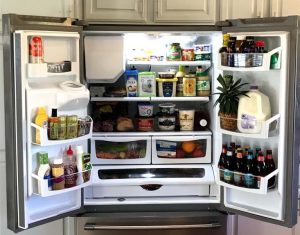 Let us make that Costco trip for you! Provide us the list, and it will be stocked in your home when you arrive. We can arrange cleaning and preparation services, so it feels as if you never left!
We can also help if you're leaving in a hurry or don't want to spend your last day on the island cleaning up. We'll arrange the cleaning and make sure nothing was left on that shouldn't be, and all entries secured.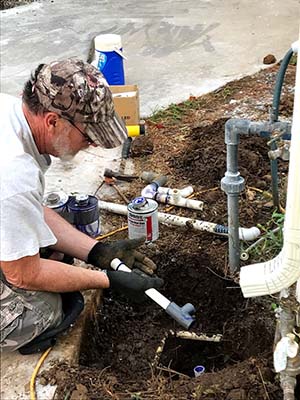 Big Island PMC can provide minor handyman repairs or coordinate with vendors and monitor work being completed with progress reports.